One of the older, family friendly hotels in South East Queensland, the Veresdale , or The 'V' Hotel as it is now affectionately known, was sold privately in November, 2016.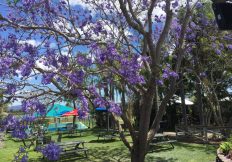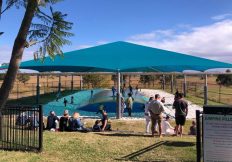 The Veresdale Hotel is located on the Mt. Lindesay Highway
approximately half-way between Jimboomba & Beaudesert as well as close to Tamborine.  It is situated right in the heart of Queensland's richest dairy, beef and horse stud area, with the very best of the State's Thoroughbred racing horse studs.
The Hotel may look a little small from the outside, but once indoors you have access to our beautiful outdoor dining areas, where the pastoral view is quite spectacular.  Don't forget we have a stylish gazebo for that special luncheon or dinner.
In our new modern kitchen, chefs produce fine food from our  Grill and offer an array of great cuisine & specials.  Families with children are welcome at The Veresdale Hotel and can either dine outside or in our air-conditioned Restaurant which offers an inviting, relaxed atmosphere, typical of the friendly Hotel tradition.
See you at the 'V'